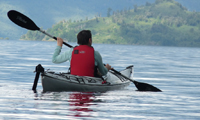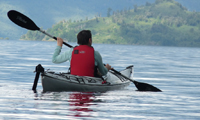 Free rides
If you want to enjoy on the shores of the Puyehue Lake, you can rent 4 kayaks for 5 people. You may observe different types of birds passing along the lake such as Martín Pescador, hualas and taguas. You may also meet parrots, ducks and cormorants. Volcanoes like the Osorno, Puntiagudo, Casa Blanca and Puyehue would be part of the amazing and impressive view you would see.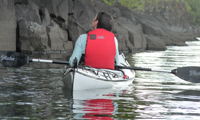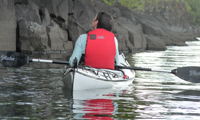 Little island and "Stone Pier"
You will head to a small island on which different birds live and where you can enjoy a little rest with a swim in the lake or a walk on the island. Finally, you will visit the "stone pier", an impressive rock formation.
Day trip to Fresia Island
It is located 5 km from the starting point. This island is a haunting preserve of 400 hectare where deer, wild sheep, goats and many birds live. This island is a great place where to fish and enjoy Nature since this place has not been so invaded by men. This trip must be planned at least one day in advance and requires good physical condition. When crossing the Puyehue Lake you may enjoy the view of all the volcanoes around.