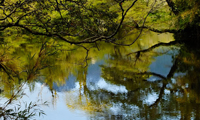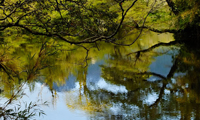 Trail to Bertín lake
This lake is almost lost in the dense vegetation of the Puyehue National Park. Surrounded by lenguas, coihues and Manios is located at the end of a 11 km trail (five hours) that starts at Aguas Calientes.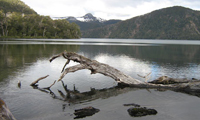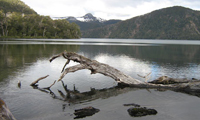 Trekking to the Paraiso Lake
It is the second largest lake located in the National Park. It is Located on the road to Antillanca and it is part of one of the sections of the Trail of Chile. The walk is 5 hours round trip.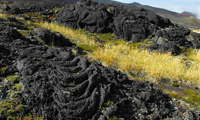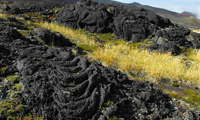 Volcanic caves
It is possible to visit the area of the volcanic caves of the Casablanca volcano located above the Raihuen crater on the south side of the volcano. This involves walking on ancient volcanic residues and be very careful to find the main cave. Guided tour only.
Lake Constancia
At the Chileno-Argentina border, begins the trek to Lake Constancia, in a fantastic landscape of mountains and rocky needles. Pumice and volcanic ash around us are the memories of the recent volcanic erruption el Caulle volcano. Constancia Lake, surrounded by granite mountains, awaits us with its icy and still waters, such a mirror.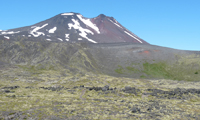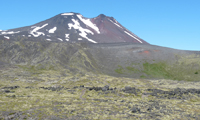 Volcano Cassablanca
In the Raihen crater, begins an ascent of medium difficulty. First we cross the steppe covered with volcanic scoria and lava solidified. During the trek, you can admire 8 different volcanoes and 3 lakes and admire the scenery from above.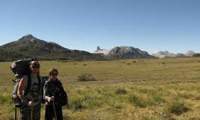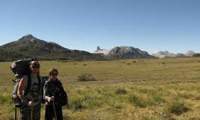 Pampa frutilla
The circuit leading to the Pampa Frutilla (meadow strawberries) extends through a wonderful forest of Coigues, Tepas and Manios. Then the trail offers great views of the Casablanca volcano, Mount Tronador and Mount Pantojo. During the last stretch, we cross a large expanse of volcanic terrain, dotted with lagoons with crystal clear waters, all in a landscape full of beauty and tranquility.